Advertise on Social Media | Corporate Video Production Singapore
Award-Winning Social Media Marketing Agency in 2020
A TOP SOCIAL MEDIA MANAGEMENT COMPANY
1 Heart Agency is a leading social media marketing agency in Singapore that provide profitable and effective digital marketing strategies that can help SME businesses to grow to a whole new level.
We provide digital solutions that will boost the awareness of your brand to become a market leader, and achieve conversions from online traffic, which helps you to gain a new customer base. 
Our advanced marketing strategy helps local companies from different industries to acquire high-paying customers from brand dedication to lead generation and conversion on various social media channels.
ACCREDITATED WITH SME 100 AWARD - TOP FAST MOVING COMPANIES IN SINGAPORE
MORE THAN JUST YOUR SOCIAL MEDIA MARKETING COMPANY
01


SOCIAL MEDIA MANAGEMENT SERVICES.
We provide complete management services on social media. From the creation of high-quality content, regular posting, monitoring to growing followers. With us, you can witness the transformation of your social media presence.
02


Advertising Services on Social Media
Over the past 7 years of developing ad campaigns, we have documented results that our social media advertising services accelerate growth. Therefore, our clients can reduce the need to trial and error and market their business in the most cost efficient manner via social media ads
03


E-mail & SMS Marketing Services 
Your clients check their phones and email on a daily basis. Our email marketing services will help you keep up with your sales cycle and speed it up it. In short, we use persuasive e-mail & sms copywriting techniques and blast sequences to encourage prospects to take action.
04


Search Engine Optimization Services
Let your business details appear on the first page of related searches with our SEO services in search engines such as Google, Bing, and Amazon. The marketing services of search engines contribute to boosting rankings with more clicks, leads and sales.
05


Pay Per Click services
Make immediate use of our pay-per-click management services to drive traffic to your website from search engines like Google, Bing and Amazon. You can expect quality traffic to your website via a strategically created paid ad.
06


Coaching and Consultation Services
If you already have an in-house marketing team,  but you want to  make sure they move in the correct direction. Our consulting services will be perfect to help you to achieve the dream team that you wish for.
07


Videography & Photography Services
Before you can even think about doing online marketing, you need to ensure that you already have attractive visual to serve as your marketing collateral. Our full range services include helping you to create interactive and engaging visuals that will entice your audience
Want To Learn More About Our Social Media Services?
Best Social Media Management Company
First and foremost, we save brands time and results with our social media management services. For example, in Facebook Marketing, Instagram Marketing, and Google Marketing, our company excels. 
Our company has handled OVER 1500 social media marketing campaigns since 2015. Overall, our work shows that our company knows how to optimize your social media to achieve your marketing goals.
Additionally, we have expertise in converting investment in social media into more leads and sales. The same way. Our social media management services place your company to thrive whether your business is in real estate, consumer goods, or nonprofits.
In comparison, social media marketing tactics by some agencies are outdated or overused. In the meantime, we are proud to drive real, organic traffic to our customers' websites and storefront.
Generate consistent genuine results using our effective funnel strategy.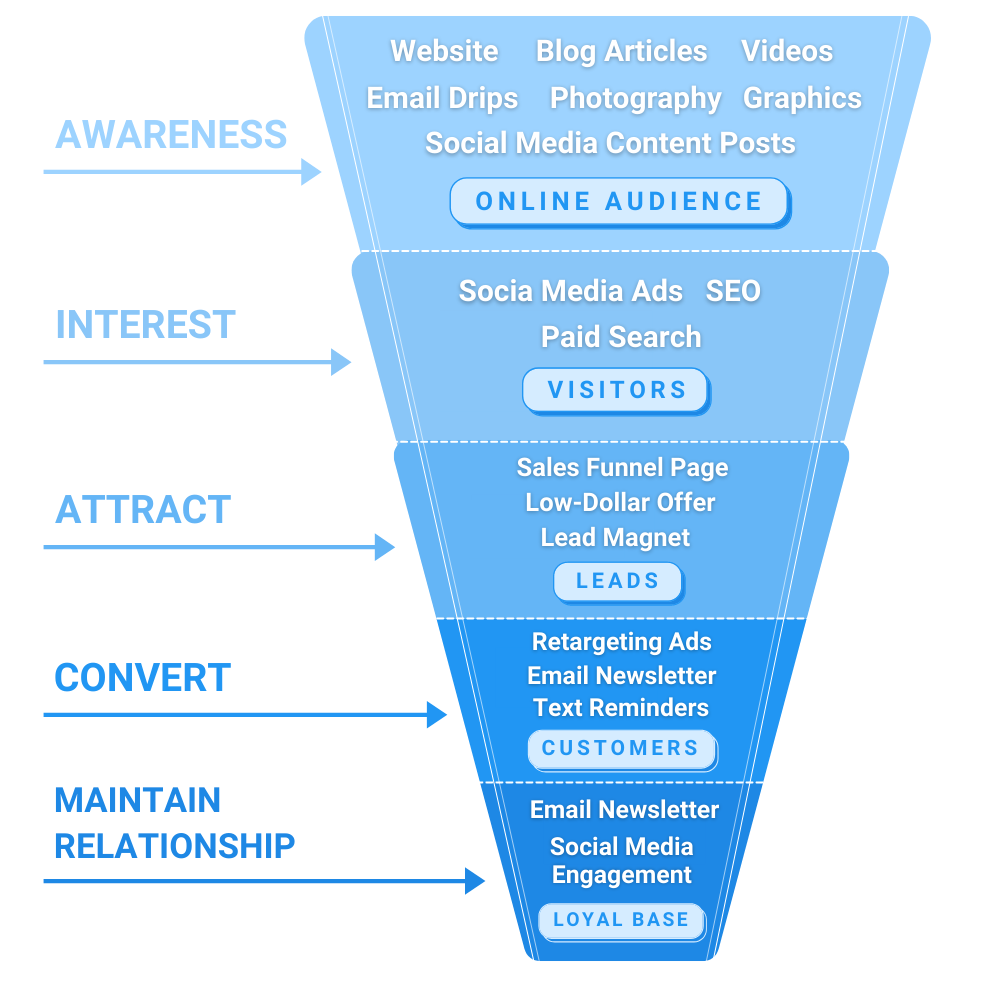 How We Help You to Speed up Social Media growth?
"Before 1 Heart Agency, my business was going nowhere."
Leonard Png – Leo Marketing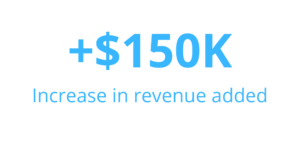 As the director of Leo Marketing, Leonard needed a social media management company to help him elevate his small business to a whole new level. He hired 1 Heart Agency, and we managed to increase his potential leads by more than 130% with 150K increase in revenue.
"Pro-active and professional…"
Joey – Cosimo Gallery

Cosimo Gallery is a sofa manufacturing company run by Director, Joey. She needed a solution to drive more visitors to her showroom as well as closing high-ticket deals. After she hired us, we managed to drive an influx of high-potential customers to her showroom via social media ad campaigns and increased qualified leads by 30%.
What Is The Benefit Of Engaging
A Social Media Management Company?
The difference between engaging a Social Media Management and a marketer, is that a SMM company uses proven curated solutions that are developed through managing many different businesses throughout the years. We are constantly up to date about new digital marketing trends for varying industries, and provide a team of experienced markers to help you come up with creative and effective marketing strategies.
What Our Clients Have To Say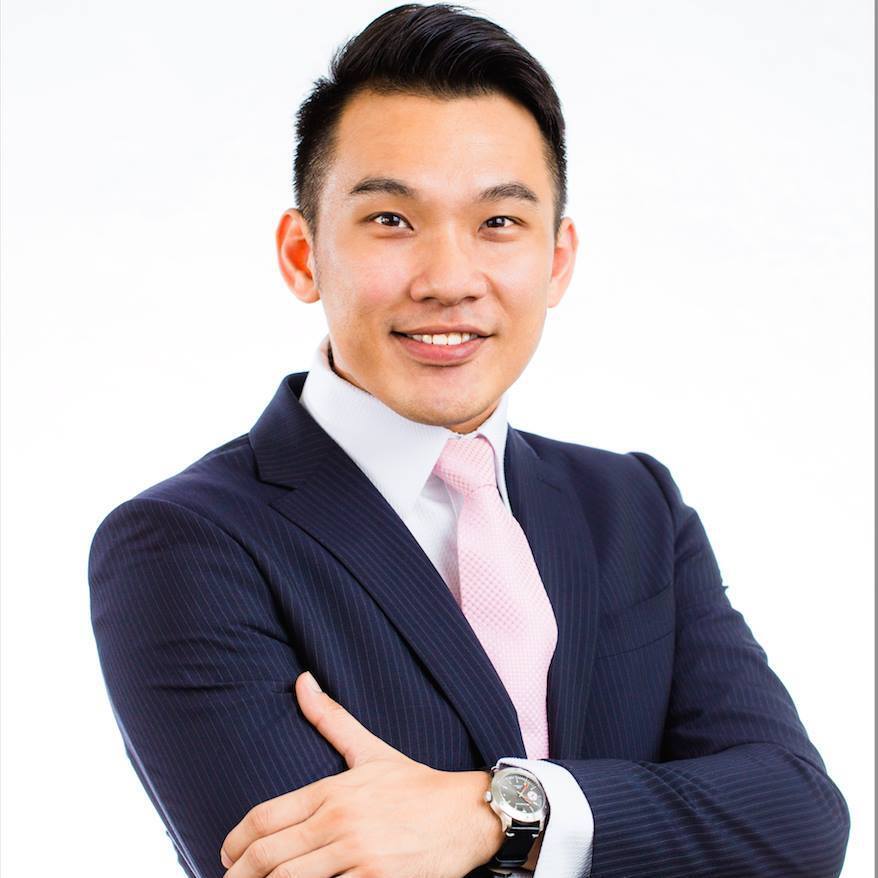 Dato Wayne Chen

Director At Elitez Group And GoalsMapper Singapore - Financial Planning Platform
Massive Business Expansion
1 Heart Agency has very effective online marketing strategies that greatly helped to expand my business.They developed strategies that helped to drive qualified traffic to my online Financial Planning Platform and tremendously reduced conversion cost per visitor. After engaging them, I saw a spike in my site users, with more than 1,200 financial planners using it in Singapore.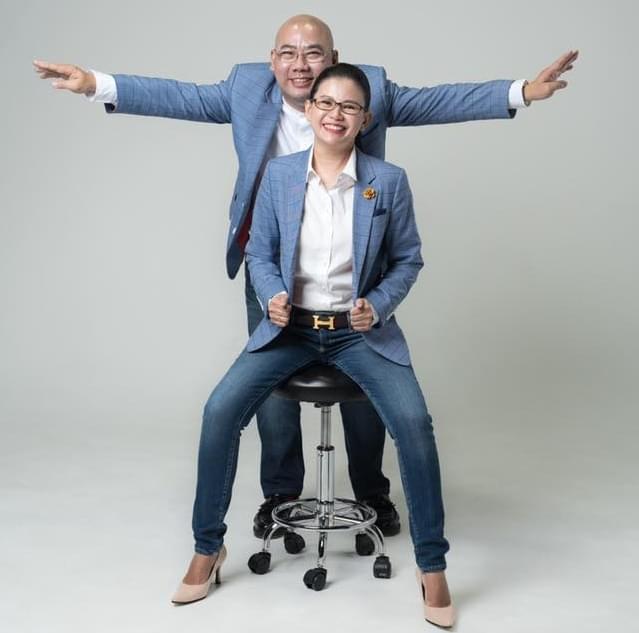 Master Sharon Fong & Master KK Siaw

Founder And Co-founder of Circle96 LLP
Rapid Increase Of Revenue
We have worked with 1 Heart Agency team for a few years for the online marketing of our Feng Shui consultancy business. They really know how to reach out to our target audience desires, and draw them in to convert into customers. Our revenue increased rapidly by more than 300% in a very short amount of time, For any business owners who are looking to increase sales, we highly recommend 1 Heart Agency!
Kaden Choa

Marketing Director At Excel Hardware
Flooded With An Overflowing Amount Of Enquiries​
I engaged 1 Heart Agency with a neutral expectation, thus I was really caught by surprise when there were so many enquiries coming in consistently after they launched my ad campaign! We have engaged them for Facebook, Instagram and Videos services. Their professionalism really helped to increase my customer base, and provided me with great support to become the top choice for renovation materials in the local industry.
Why do you need a social media management company?
Companies need experts who can fully invest in marketing
We understand that many business owners or marketing managers are too busy to handle all of their social media accounts, therefore we are here to provide you with a team of experts who can be fully invested in boosting your accounts to their ultimate potential, in a way that will help you to gain new customer base and increase revenue.
Online crowd is discussing about your company
If you look closely, you will realize that your customers are discussing about your company on social media, and you need to be constantly present to respond. Our social media management services also serve as a PR team that will help you shape your company under a positive light using sincere responses that will gain the love from your audiences.
A large pool of customers are on social media.
No matter what industry you are in, your target customers are definitely on social media everyday, just waiting for you to approach them. Therefore you need to advertise on social media to reach, engage and interact with your potential customers, so they will feel connected to you enough that you become their top choice.
There are people searching for the services/products that you offer.
If the products or services you offer are able to add value to someone's life, then there will definitely be people online who are searching for what your company offers. So the only thing that you need to figure out is the marketing angle that you would like to use to make them pay attention to you instead of your competitors, and our agency's forte is to help you to achieve that.
Want To Learn More About Our Social Media Services?
What Does a

Social Media Management

Agency Do?
We meet all of your needs for social media marketing, including; production and publication of content, social media advertisement and monitoring of social media.

Content Calendar

Formation
Although it is easy for most to post social content, it is essential to carefully plan what you post. We do not develop content for our clients without first doing our due diligence in the analysis. We learn more about your business, your competitors, and your target market.
While we are knowledgeable in implementing digital marketing services for all kinds of industries, we still take time to understand your particular business. Most importantly we will figure out and extract the unique selling points that make you stand out from your competitors.
We are going to help you create a marketing strategy and find the right public by asking constructive questions and giving answers to them. Such as what drives your target audience to behave, apart from the basics such as their age, place, etc.? What are their priorities, desires and what do they try to overcome painful points? How do their patterns of actions look online?
We will also study what your rivals do on social media to see if something they do entices your target audience. Understanding what motivates your potential customers to buy your product or service will help us determine what to publish.
The more we know of your brand, competitors, and potential clients, the better we can manage your social platforms.

Publishing

Of Content Calendar
We mentioned earlier that posting on social media is mostly simple.  But it can be tricky to create a strategically pre-arranged monthly calendar.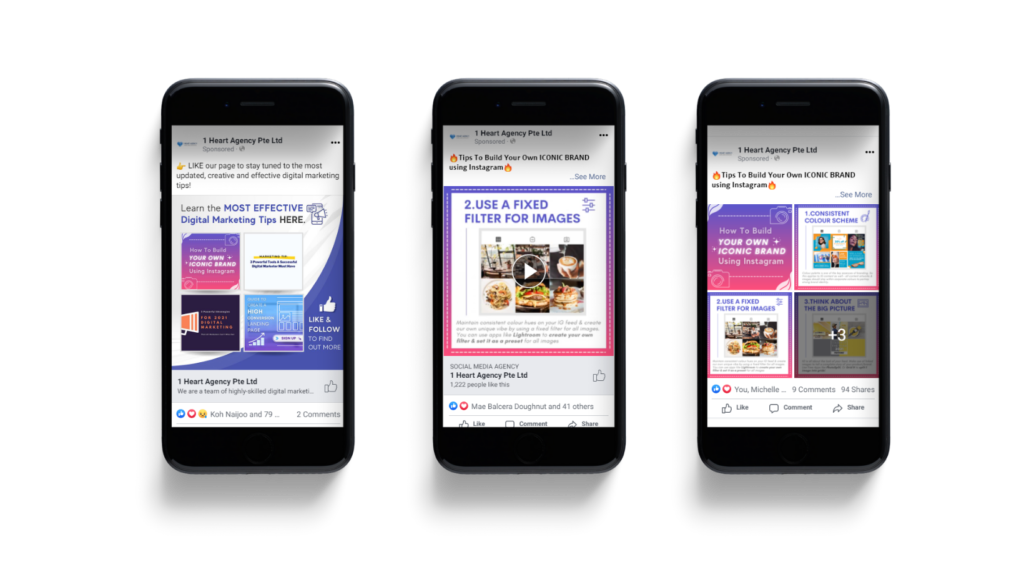 We understand that not all SME business owners have the time to publish a social media message, individually and several times a day, with well-thought-out hashtags. That would not only make your post less valuable but also leave more space for spelling and grammatical errors.
We create content calendars a month in advance for our clients, in a strategically sequential manner, and deliver a whole month's worth of quality content. This does not only make your social media platform look active, but the properly planned out content schedule can also keep your followers engaged and coming back for more.

Advertisements

On Social Media
Social media advertising is an entire art form on its own, and it is unknown to many traditional SME business owners. Behind every post and tweet, you can put money behind your content with an advertisement platform. However, in order to drive real profitable results from social media ads, it is not as simple as that.
With our effective high ROI advertising strategy, it allows you to bring more people into your target audience quicker with your content, brand, and website, and eventually converting them into real customers.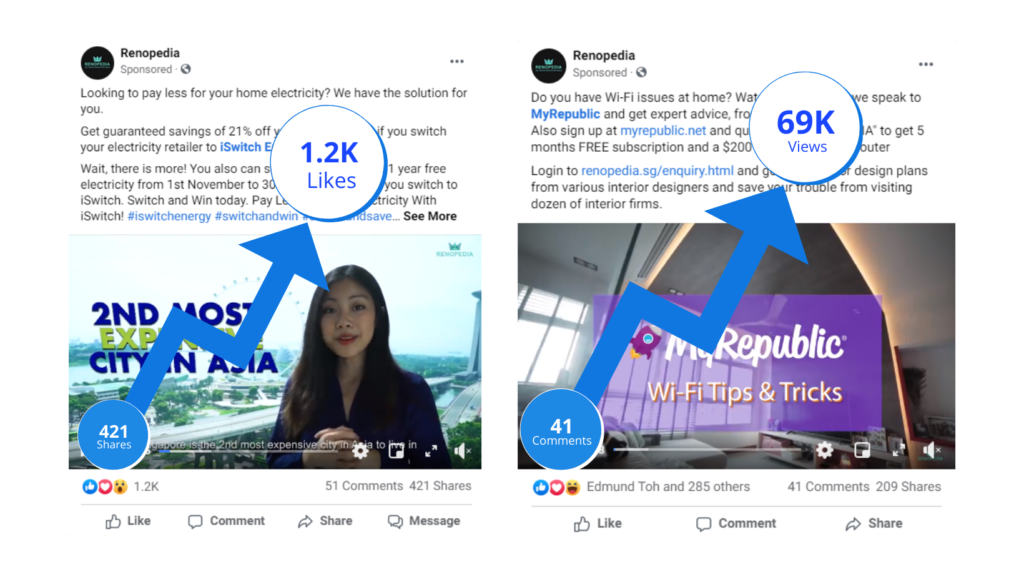 There are various types of ad campaigns that we can suggest, depending on what your business objectives and social media goals are. It varies by objective.
Whether you want to drive traffic to your website, direct sales to your website, lead conversions on your website, or boost followers and engagement, social media ads can help you achieve all of this. You just need to let us know your objective, and we will help you to determine the most suited ad campaign to achieve that objective.
Most business owners will miss out on the most essential steps of social media advertising because they can be quite technical and difficult to master. You need tracking pixels to link your social advertising accounts to your website to track how many sales and conversions you receive from your social media initiatives, as well as using the technical data for ad targeting and effective brand marketing.
Our team of experts will help you to do all the technical set up andensure that your ad campaigns are set up properly from concept to executing

Whether it is social media content or ads, you can't just publish and forget about it. This is because of the ever-changing patterns of online audience behavior and constant updates of social media platforms. It is important to remember that the Internet is made up of real people with continually changing opinions and buying behaviors.
That is why our social media services include monitoring of social media. If you're signing up for our social media management, social media ads, or both, our team will regularly track your social media activity.
We will constantly analyze how well your followers respond to your content and ads, by observing their comments messages, and engagement behaviors. From there we can determine how to further improve your promotion and social media collateral materials
Simply put, our team tracks your social media to identify ways to develop and update your social media strategy.
We've Driven Over 1.5 Million Leads For Clients Through Digital Marketing.
Fill in the form below to get your free proposal
Or Talk To An Expert Right Now!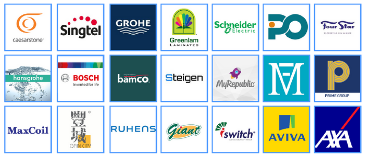 "1 Heart Agency has been very professional and helpful throughout the last three years. We have Video services with them on Facebook and Instagram. We've enhanced and are loyal to our clients. In short, their team takes care of your customers and is always ready to help."
– Kaden
Talk To An Expert Right Now!